April 17, 2006
No-Kiss Polis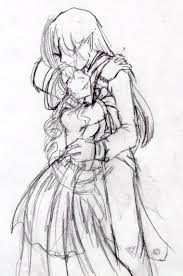 Enter Law Enforcer with super vision, sharp eyes scanning all ground for possible Male-Female couples (or male-male, female-female, god forbid!) in close proximity. Bionic vision zooms in to focus upon subjects A and B. The No-Kiss-Polis scouts out for interlocking lips, fingers and hands clasped around the other's back (this constitutes the horrifying act of hugging) and other general behaviour which epitomise moral indecency.
Yes, indeed, our capital Kuala Lumpur of Malaysia (the very modern country in South East Asia, heard of it?) has progressed to this very state!
How victorious its citizens should be that the city council is now looking out for their interests. It is preposterous, the sort of behaviour carried out by Ooi Kean Thong and Siow Ai Wei recently, isn't it? After all, kissing in public is definitely out of line with Asian values. Hugging is also a no-no. I feel I owe my life to the Datuk Bandar of KL! He will save me from all uncomfortable future couples who display indecent moral behaviour. As reported in the NST,
"The court unanimously held that the Datuk Bandar of Kuala Lumpur (DBKL) was correct to charge two students with behaving indecently by hugging and kissing at the Kuala Lumpur City Centre Park. The court ruled the section invoked by the Datuk Bandar to punish persons caught behaving indecently in public was constitutional."

The Malaysian Bar has issued a statement on morality and how when a law is imposed, this creates a problem because of its generalization possibility, and questions how boundaries will be drawn. Says Yeo Yang Poh, its chairman,
Laws on decency should only be invoked if the impugned conducts has threatened public order or the public's sense of decency; not because it has offended the sense of decency of an individual or some individuals in authority.

Now don't all of us Malaysians feel so great about marketing our country to the world at large? Don't you think that the tourism industry is so going to expand rapidly? That now finally we can live up to the slogan of "Malaysia, Truly Asia"? Aren't you simply cluckingly proud of the fact that our streets will be free of any sort of public affection, including holding of hands, whilst strolling along the (KLCC) park? That instead, this will be replaced by the patrolling officers in No-Kiss mode, striking with stern rods whoever braves the directive? Yes, indeed let us continue a policy of looking towards our role models over in the mid-east.
Note: The writer does not support indecent display of affection of course. But laws against moral indecency including hugging and kissing in public… can slowly escalate to the punishment of any sort of physical touch if legislation is not kept clear.